How to cook Beef Wellington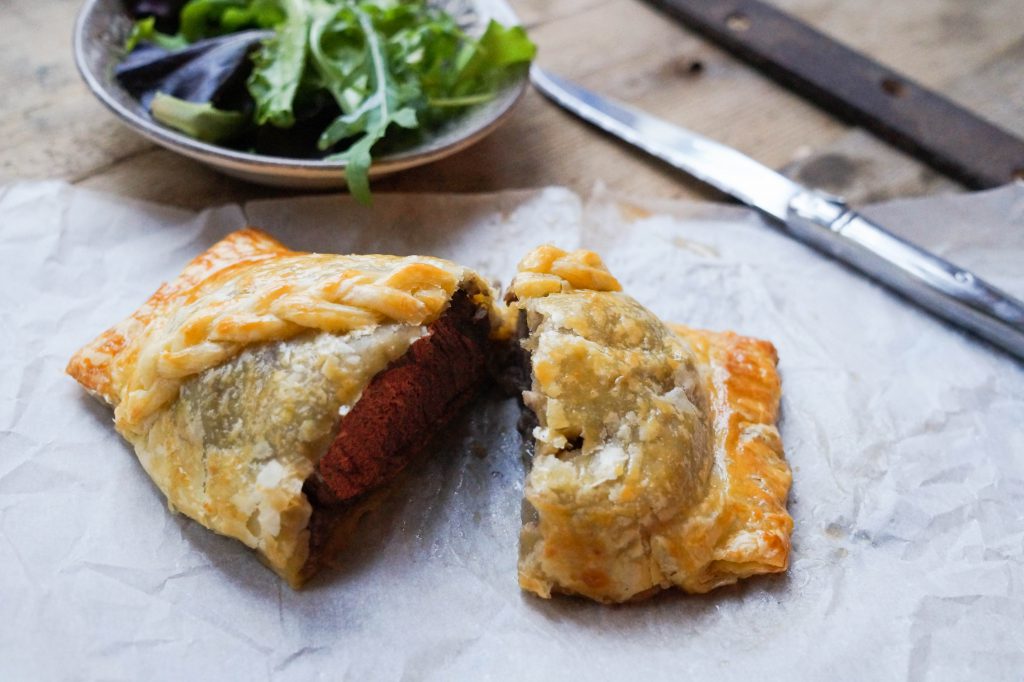 Background
Although the history of Beef Wellington remains a little unclear, common consensus is that the dish first hit the scenes upon the celeration of Arthur Wellesley' (you guessed it, he's the Duke of Wellington) triumph during 1815's Battle of Waterloo.
Ingredients for Beef Wellington
Serves 2
4 tablespoons of butter
2 Beef Fillet Steaks
2 Shallots
500g of Mushroomsr
1 spring of Thyme
1 clove of garlic
4 squares of puff pastry, thawed
1 egg
How to prepare Beef Wellington
Preheat oven to 200°C
Finely chop Shallots
Grind Mushrooms in a blender
Crush garlic
Lightly beat 1 egg
How to cook Beef Wellington
Heat 3 tablespoons of butter on a pan over medium-high heat
Once the pan starts smoking place steaks onto the pan. Cook both sides for 2 minutes until golden brown and then set to one side.
Throw shallots, garlic, mushrooms and thyme into the the pan. Mix with the meat's frying fat and fry for 10 minutes.
Season with sald & pepper
Run mix through a fine sieve and press it down firmly with the back of a spoon until all moisture is out.
Cool mix and steak in the fridge for a minimum of 4 hours.
Lay out the two puff pastry squares on a baking sheet and add half the mushroom mix on the dough.
Place a steak on each, sandwiched below the other half of the mushroom mix
Cover with the remainder of the puff pastry and gently press endges with a fork
Bake in the oven for 15 minutes until steaks reach an internal temperature of 58°C.
What to serve with Beef Wellington
We recommend serving your Beef Wellington with caramelized carrots and onions, alongside a beautiful green salad.
Enjoy!