How to make homemade beef satay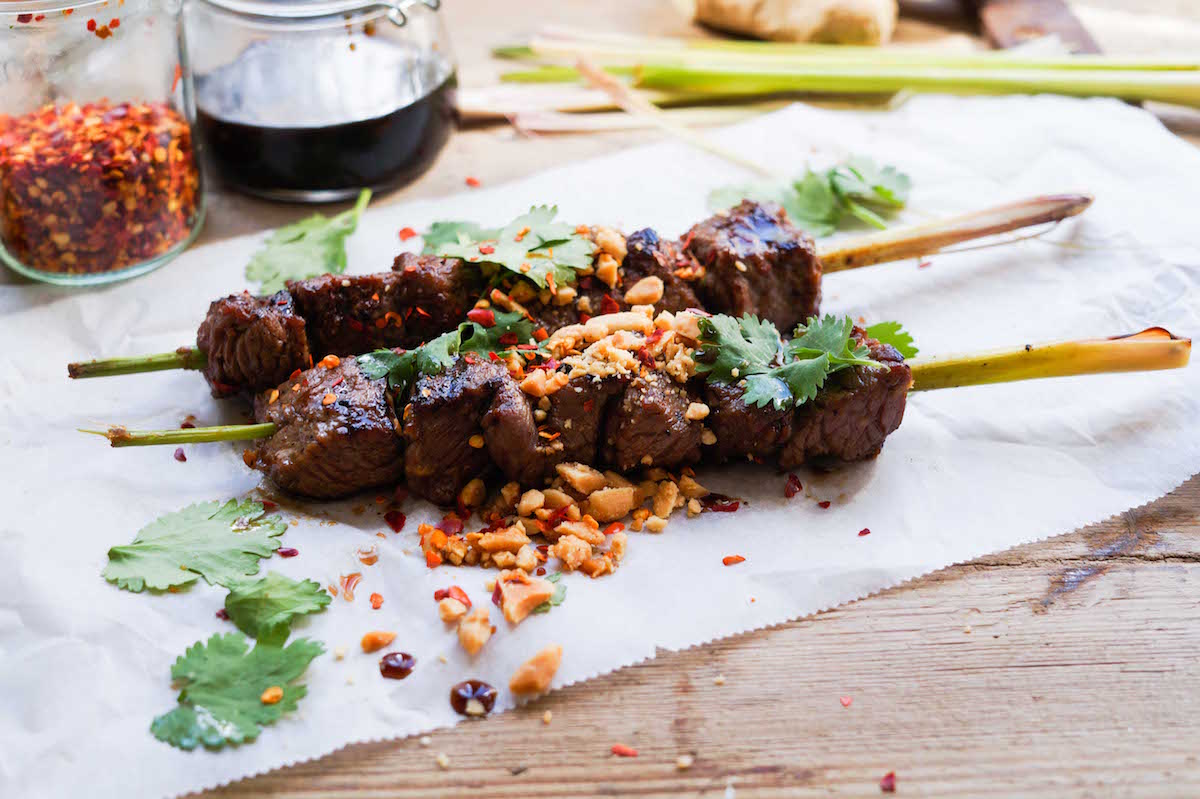 Background
Soak the lemongrass stalks in cold water for about an hour. Combine the sunflower oil, sweet soy sauce, chilli sauce, ginger and garlic to make a marinade, then add the meat cubes and coat well. Drain the lemongrass and use the stalks as skewers for the meat (use a knife if you need help to pierce a small hole in the meat).
Ingredients for Homemade beef satay
Main dish, barbecue, serves 4
*Get the best taste and start marinating one day prior to your barbecue!
2 lemongrass stalks, cut in half lengthways
1 tablespoon of sunflower oil
3 tablespoons of ketjap manis (indonesian sweet soy sauce)
2 tablespoons of sweet chili sauce
1 tablespoon of of Asian fish sauce
1 small piece of ginger (1cm)
1 garlic clove, peeled and crushed
500g of beef, diced
3 handful of unsalted peanuts, chopped
3 tablespoons of fresh cilantro, finely chopped
1 teaspoon of chili flakes
For best results, leave the cubes to marinate in your fridge overnight, then, on the day of your barbecue:
Grill the beef skewers for about 4 minutes, or until they are caramelised on the outside and pink inside - use what's left of your marinade to brush the skewers while they're cooking. To serve, sprinkle with the chopped peanuts, coriander and chilli flakes.
Grab one while you can - they'll disappear quickly!