How to make Kofta with homemade flatbread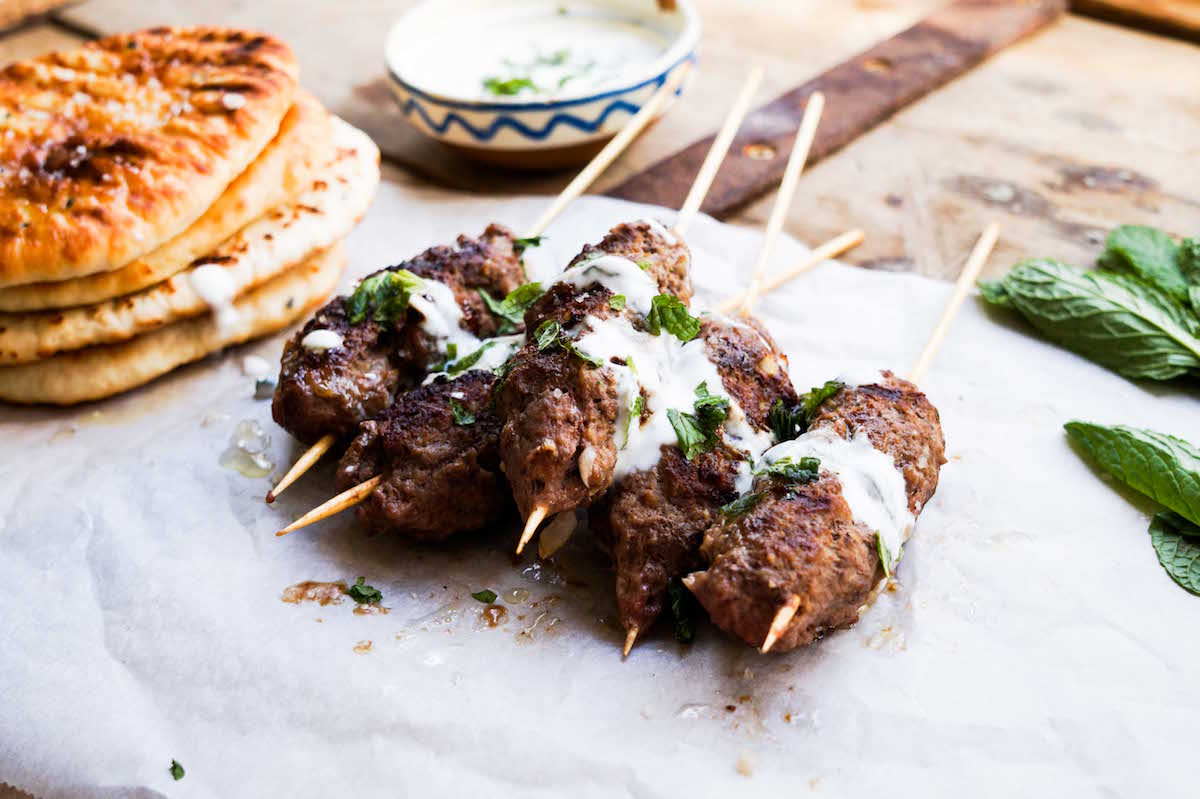 Background
Pre-heat your grill as you start making the flatbread: Mix the self-raising flour with the yoghurt, rosemary and a pinch of salt, then knead everything together until all the ingredients are incorporated. Divide your dough into 4 balls, and flatten each one using the palm of your hand. Then place the 4 flatbreads near the edges of your grill and bake them for 6 to 10 minutes, until they are crisp and ready to eat.
Ingredients for Beef Wellington
Main dish, barbecue, serves 4
Flatbread:
200g of self-rising flour
150g of plain yoghurt
1 teaspoon of dried rosemary
olive oil
pinch of sea salt
Kofta:
500g of minced meat
1 egg, seperated
2 tablespoons of breadcrumbs
1 teaspoon of cinnamon
1 small onion, finely chopped
1 teaspoon of cinnamon
1 small onion, finely chopped
1 garlic clove, crushed and chopped
salt and black pepper to taste
satay skewers
Now prepare the Kofta: Simply mix all of the ingredients in a big bowl - get stuck in and use your hands - then season with salt and pepper. Keep your sleeves rolled up and make the dough into small meatballs. Thread these on to skewers and grill them until they turn golden brown in colour.
Once done, serve the Kofta meatballs on your flatbreads and add a side of fresh tomato salad or tzatziki sauce. Yum!