How to make Beef Stroganoff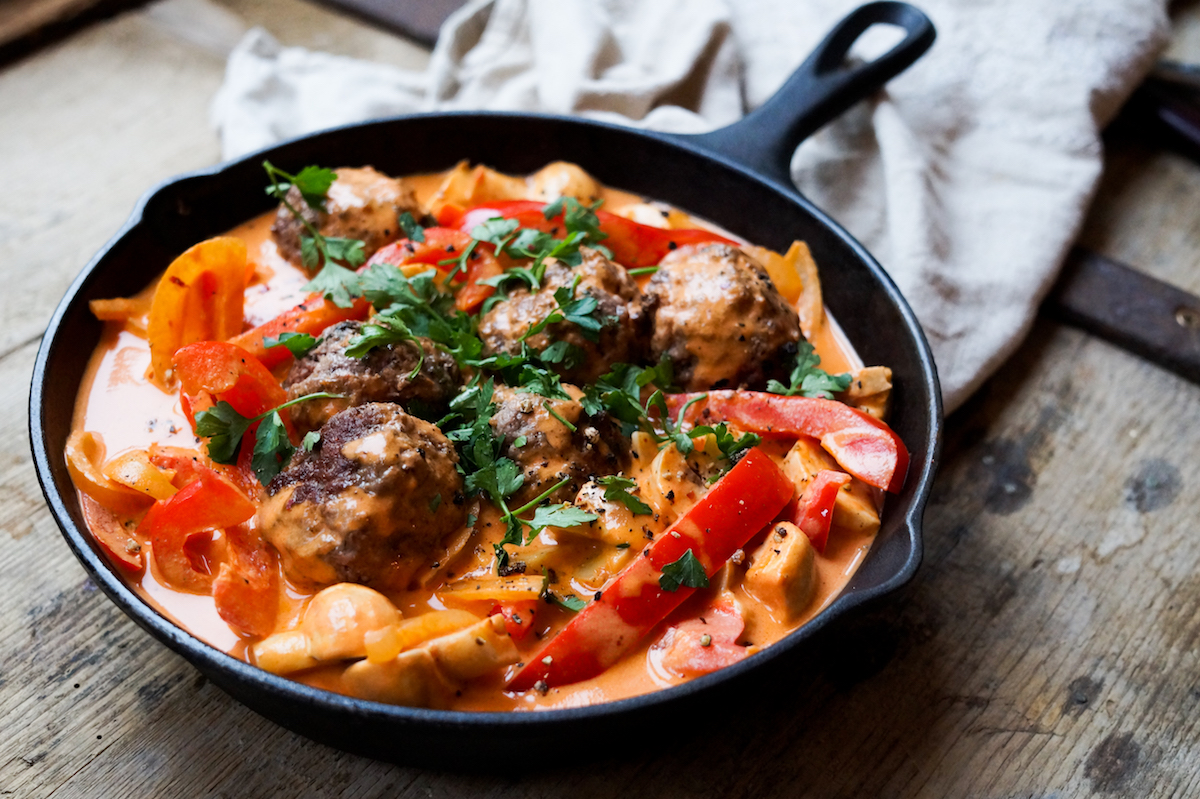 Mix the minced meat with breadcrumbs, mustard, paprika, egg and parsley, and season with a little salt and pepper. Dig in and use your hands to form the mixture into small meatballs, then cook them for about 3 minutes in a hot frying pan. When they're golden brown, remove them with a spatula but leave the fat in the pan.
Ingredients for Beef Stroganoff with meatballs
Serves 4
Meatballs:
500g of minced meat
50g of breadcrumbs
1 tablespoon of mustard
1 egg, beaten
A handful of chopped parsley
1 teaspoon of paprika powder
Stroganoff:
2 red bell peppers, cut into strips
400g of mushrooms, sliced
1 onion, finely diced
1 garlic clove, sliced
1 tablespoon of paprika powder
70g of tomatoe puree
150ml of beef stock
200ml of double cream
300g of rice
Now fry the onion and garlic together until soft (takes about 4 minutes), then add the tomato puree. Stir well before adding the beef stock, cream, pepper and mushrooms. Bring to the boil, then reduce the heat and let everything simmer. Add the meatballs, put a lid on the pan and allow another 10 minutes of cooking time.
Cook your rice while you're waiting, then serve your Stroganoff with a flourish of fresh parsley.
Enjoy!